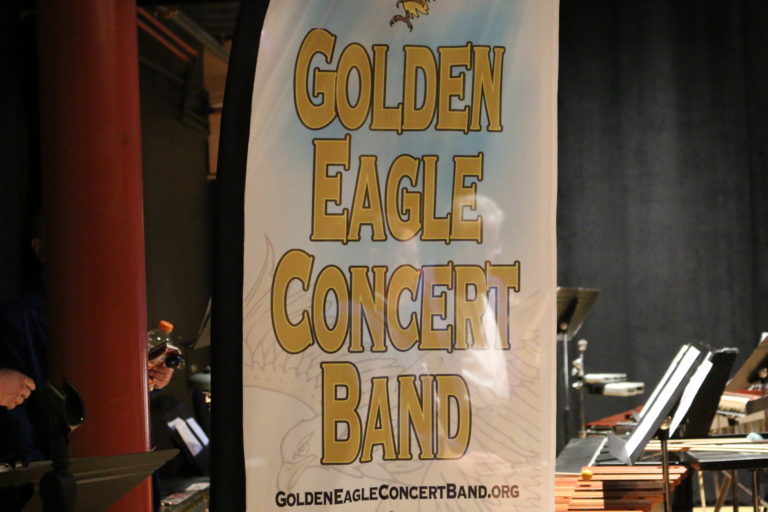 The Golden Eagle Concert Banner at the Spring Concerts 2017 at the Bethlehem Lutheran Church , Lakewood, Colorado and the Broomfield Auditorium, Broomfield, Colorado, April 22 and 23, 2017.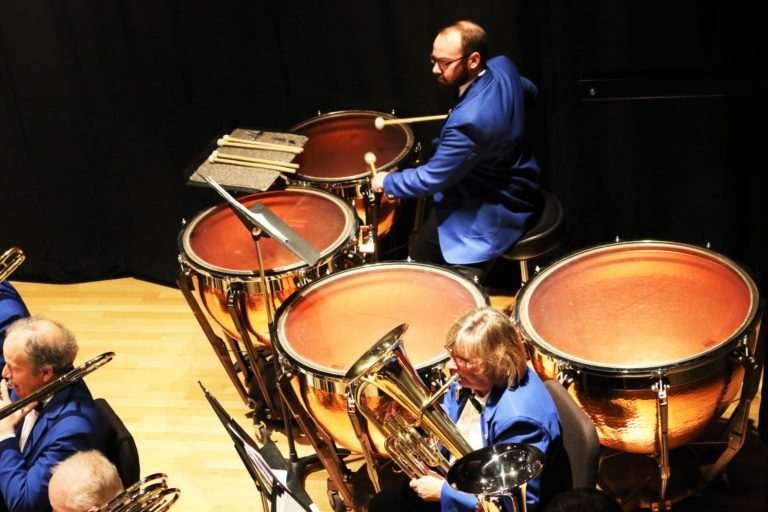 Paul Woods plays Tympani at the Spring concerts 2017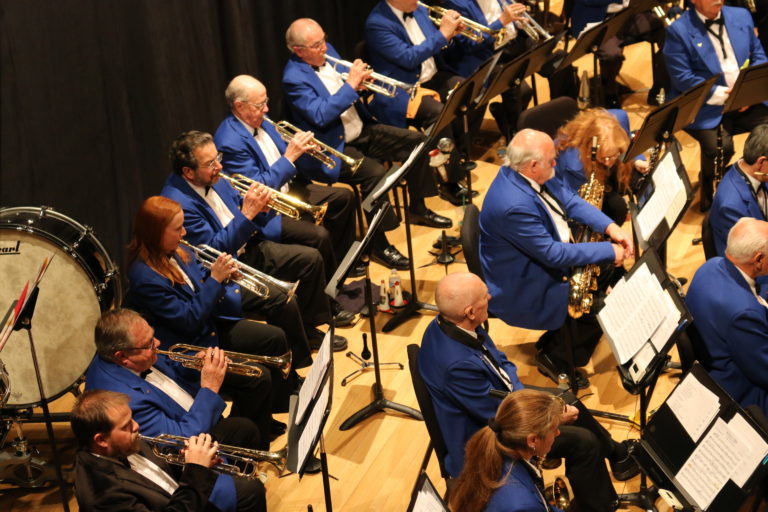 Trumpets playing selections at the 2017 Spring Concerts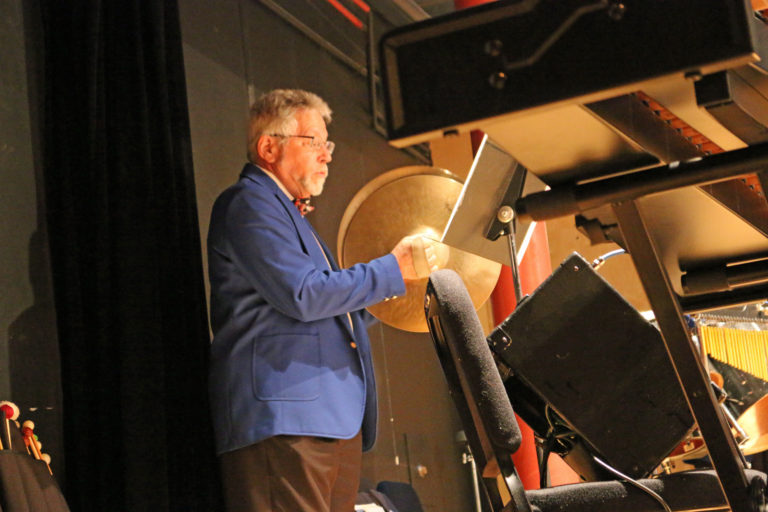 Joel Klein plays Crash Cymbals reminding him of his roots playing with his high school marching band.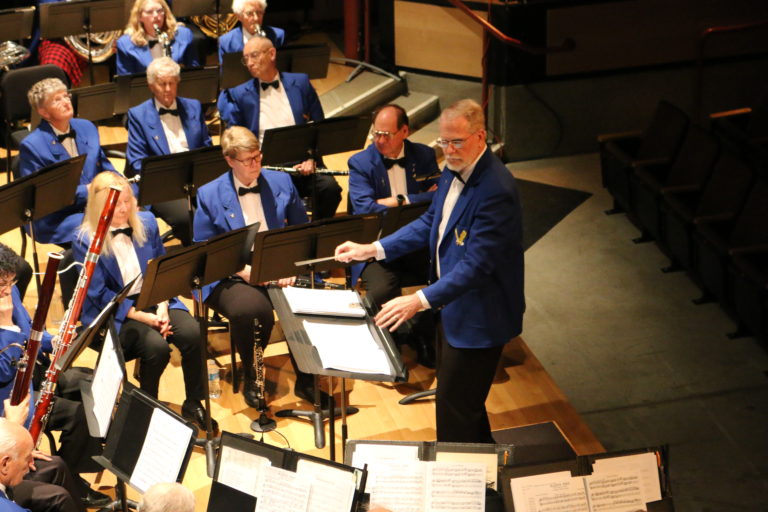 Assistant Conductor Bob Tucker conducts during the Spring concerts 2017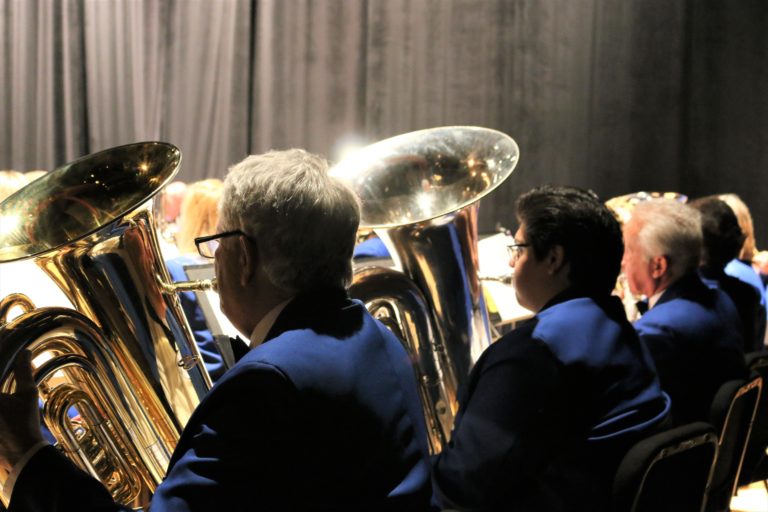 Phil and Rudy play Tubas, Spring Concerts 2017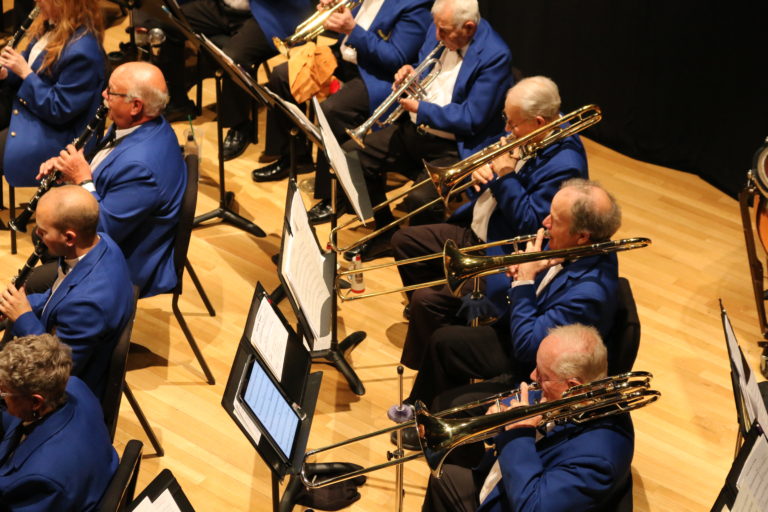 Not 76 Trombones but quite a few.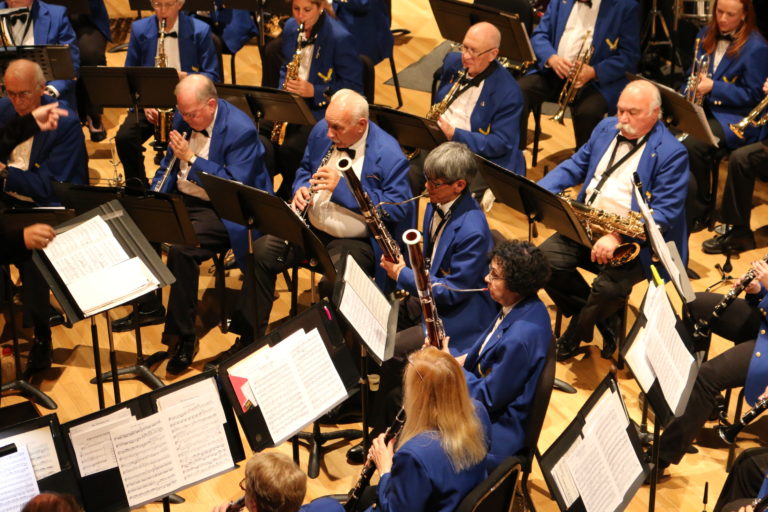 Wood Winds section at the Spring concerts 2017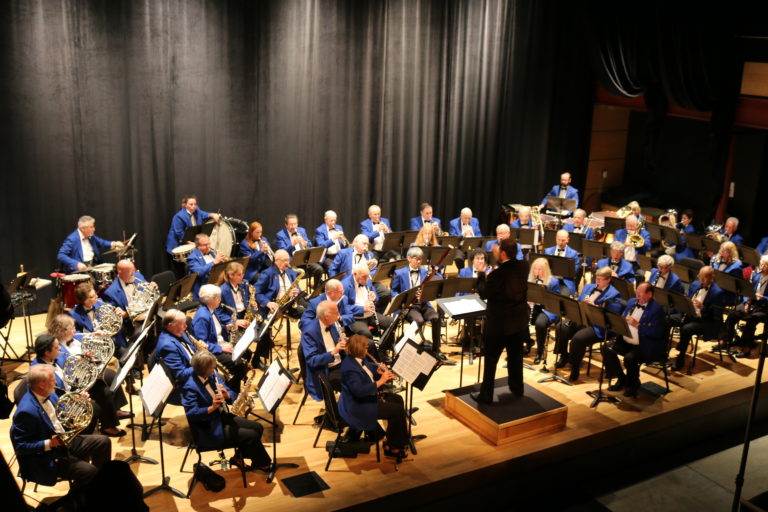 The Golden Eagle Concert Band performs at Broomfield Auditorium 4-23-2017.